Technical Maintenance of Buildings
BEAUTY MUST BE MAINTAINED!
Our technical support for your convenience.
By using the services of VDT BULGARIA you are guaranteed peace and security. We will not only provide you with the best solutions for your home, office, shop, production hall or factory, but we will be at your disposal when you need renovation, repair and maintenance, as nothing is forever.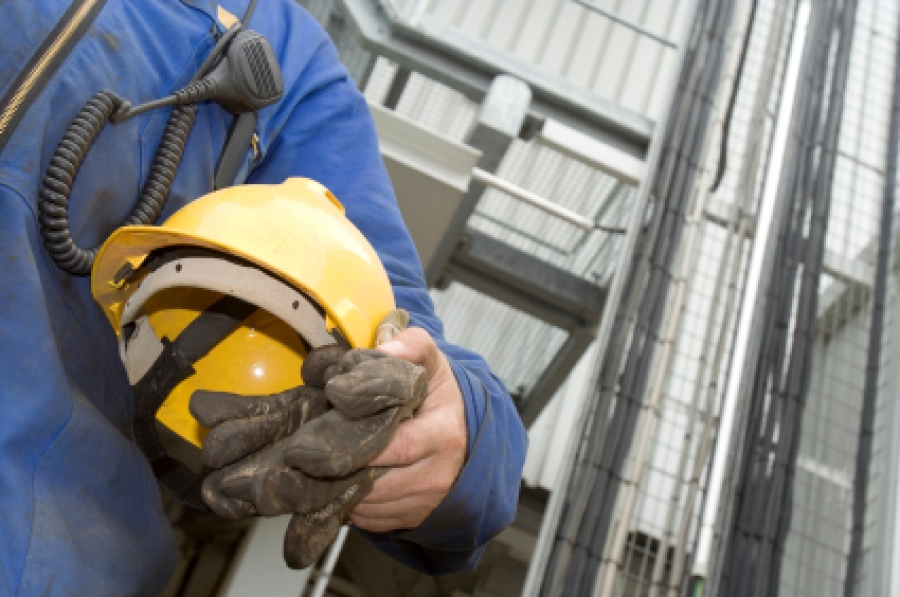 What do we offer?
- Construction, periodic inspection, troubleshooting and complete technical support for water supply and sewerage systems
- Construction and maintenance of electrical installations with accounting and internal distribution of consumption
- Construction and maintenance of HVAC - heating, ventilation, air conditioning
- Maintenance of the common parts of buildings - entrances, staircases, garages, substations
- Prevention and maintenance of lifts
- Prevention and maintenance of fire and fire alarm systems
- Maintenance of closing systems - doors, windows, movable partitions, portals
- Reception desk and help desk
- Catering - water, coffee, vending machines
- Support for CCTV installations, bell and intercom systems, access control systems
- Troubleshooting in the dwelling, office, work or production premises - replacement of luminaires, switches for lighting, contacts, relays, repair of defective desks, replacement of sanitary ware, installation of batteries, taps, sinks, carpentry and more
- Refreshment, painting and renovation
- Maintenance of outdoor areas, swimming pools, irrigation systems, fencing
- Repair any minor damage that may occur that is not negligible
- Maintenance, repair and replacement of consumables on an individual basis, depending on the client's needs
- Cleaning - basic and daily
- Emergency repairs and more.
Our technical support specialists will solve even the most complex technical cases. Thanks to our daily communication with our customers, we will offer you the best monitoring of our services. Our large team of engineers, carpenters, designers, installers, etc. will inspect on site and solve the problem quickly and safely with adequate measures and prioritization of task performance.
Every construction, interior design, plumbing, air conditioning, heating, ventilation sometimes breaks, bothers, breaks, which usually creates a lot of headache for our clients because it is especially difficult to find a suitable and good specialist to fix the problem, and and usually involves huge costs.
VDT BULGARIA is always up-to-date with developing construction and assembly technologies. We will take an innovative approach to you, as our customers.
Our technical support:
- Remote
Each of our clients has a full range of means of communication with us - anywhere at any time. Feel free to call us, the problem can be insignificant and quickly resolved. Sometimes you can do it yourself. So just call us and we will listen to you, and our certified specialists will answer you in minutes how to handle the problem together.
- Timely inspection
Sometimes time works for us, other times not quite. The sooner a problem is identified, the easier and more effective it will be for us to respond and fix it. A team of our specialists will check on the spot, present you our solution and quickly forget about care. Do not wait, but call us if you notice an irregularity. Technical support is tantamount to care. Every thing must be guarded, cared for and treated when it gets sick - just like humans.
- Additional peripherals
Different problems need different solutions. Our product support has it all. We will provide the best additional items to avoid having to repair after repair.
- Reliability and functionality. Update.
VDT BULGARIA strives to keep abreast of the latest and most innovative technologies in the field of construction, comfort and comfort for you, your family and your business. We constantly update the materials we work with. Our experts, specialists, editors and masters develop their skills continuously, in order to be aware and competent in every problem.
- Diagnosis
The best solution is to make the right "diagnosis". To help you, we will inspect the site, draft a solution, and by the time you remove it, you can be with us, be aware of every detail and be informed. And maybe not. The choice is yours. But it's nice to know that you have someone to trust - Our intuition. The VDT BULGARIA employs motivated and responsible people who, as technical support specialists, make our customers' lives easier. They develop themselves as professionals with their work because we know that working with clients is a challenge. So don't hesitate - give us a call. Do not try to solve the problems yourself, as it may be more expensive and irreversible. We will answer your call with care, patience, we will advise you because communication is the KEY!
In our client portfolio we have:
· Manufacturing companies from all sectors and industries
· Pharmacy and healthcare, private hospitals
· Office and office buildings
· Shopping centers
· Building companies
· Property companies
· Airlines
· Public buildings, public administration
· Banking and Financial Institutions
· Hotels and gated complexes
· Private schools, universities, kindergartens, etc.
Still not sure if we are the right company for you?
Take a look at our latest projects and what our customers say about us.
Together we will find the best and lasting solution for all technical problems!
Use our online contact form to get all the questions you care about!
Contact us in Chat, visit our office on 10 Drin Street in Varna or call us today on 0897 86 15 68 and get advice and get advice on your new project!