Painting
Painting in Varna? * YOUR HOME TECHNICIAN * will help you.
We are specialists in interior and exterior painting of Homes, Offices or Villas!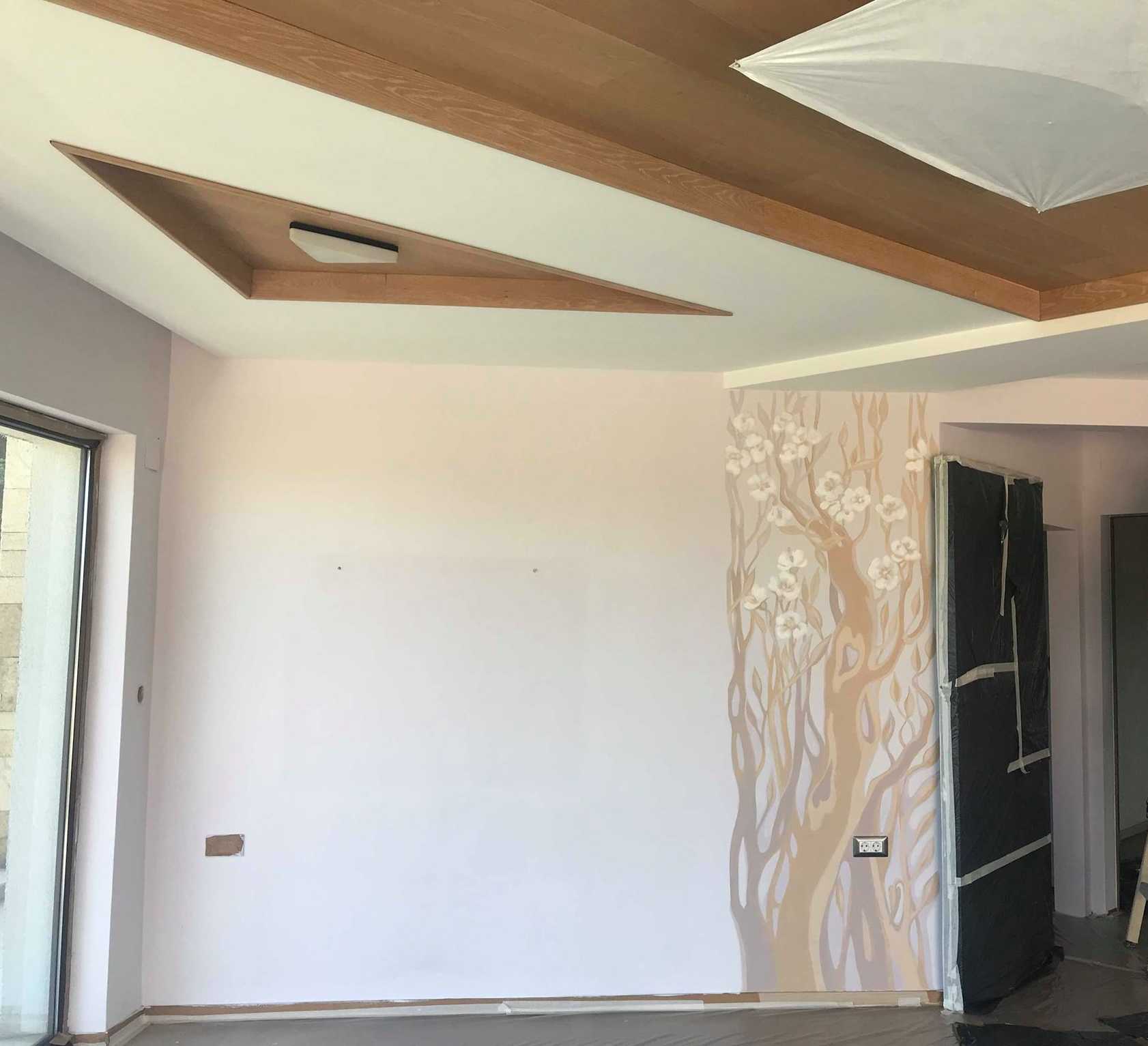 * YOUR HOME TECHNIQUE * knows that nobody likes the smell of paint and we have solved this problem. During and after the painting process, we will remain unnoticed. Our paints are environmentally friendly and your health. We use high quality, environmentally friendly materials so that your home stays clean and fresh for years to come.
Contact us today on 0897 86 15 68 or visit our office on 10 Drin Street in Varna!
* YOUR HOME TECHNICIAN * is always ready for work. Professionalism is our hallmark, our painters are dressed in professional teams and protective masks and bring with them a good mood. We will inform you of all the details related to the painting process. We will finish the work within the agreed deadline - CLEAN, QUICK, QUALITATIVE.
Why choose us?
* YOUR HOME TECHNICIAN* appreciates your time. We will get the job done quickly without sacrificing quality. Our most important priority is to create happy and satisfied customers and we will strive for maximum satisfaction.
Because you are most important to us!
We will treat your home and belongings with care and respect. We will prepare everything carefully for painting, cover the furniture and fragile objects to avoid the risk of damage. Once we are done, we will leave your home clean and with no trace of repair.
Because we have experience!
Painting the interior or exterior of your home is not about buying paint and a few brushes from the store. It requires extensive knowledge and extensive experience with the best techniques to achieve perfect results. The painters of * YOUR HOME TECHNICIAN * have adequate professional training and can handle all problems. Don't risk doing the work yourself, leave everything to us!
Because we are Effective!
We work as a team. While one man deals with windows and molding, another paints the walls. This results in faster and better results. * YOUR HOME TECHNICIAN * has a perfectly created organization and process optimization.
Call 0897 86 15 68 and we will give you an assessment very soon and discuss your plans for your upcoming painting.
What can we do?
Kitchen Painting
Your kitchen is the most used space and shows signs of wear over time. Re-painting with a new coat of paint is the most affordable and fastest way to freshen up space and create a whole new atmosphere. * YOUR HOME TECHNICIAN * will liven up the look of ceilings, walls, drawers, cabinets and even your kitchen island.
Painting Ceilings
You may have never painted and you just discovered that ceilings require special skills. They are extremely challenging for any painter, but not for * YOUR HOME Technician *. The ceiling should be painted without splashing or dripping on the furniture and the floor. Success lies in the technique, experience, type of paint and the use of covers and towels.We will make your ceiling smooth and clean with no traces around.
Door Painting
Most customers look confused when asked, "What color would you like for the door?" Turns out they didn't even think about it. If we paint a room and leave the door untouched, it will definitely become an unpleasant accent. The interior doors also have a high performance than the entrance doors. Thousands of fingerprints, dirt, and more, are superimposed on the surface and painting is almost impossible. * YOUR HOME TECHNICIAN * will prepare the doors for painting so that the optimum result is obtained.
Painting of exterior surfaces
The variety of building materials used in the construction of buildings is a challenge for everyone. * YOUR HOME TECHNICIAN * will analyze the surface and prepare it so that the paint is glued as best as possible. It may sound simple, but cleaning it up before actually painting it will save you a lot of money and nerves afterwards.
* YOUR HOME TECHNICIAN * has over ten years of experience in painting, serving hundreds of clients in all areas of Varna and Eastern Bulgaria. We will surely handle every task perfectly.
However, if you decide to do the repair yourself, check out our painting tips.
Make YOUR DREAMS HOME with * YOUR HOMEPAGE *.
Contact us in Chat, visit our office on 10 Drin Street in Varna or call us today on 0897 86 15 68 and get advice and get advice on your new project!